Description
Hyaluronic Acid Serum Moisturizing Essence Face Cream Acne Treatment Skin Care Anti Aging Ageless 0.5oz (15mI)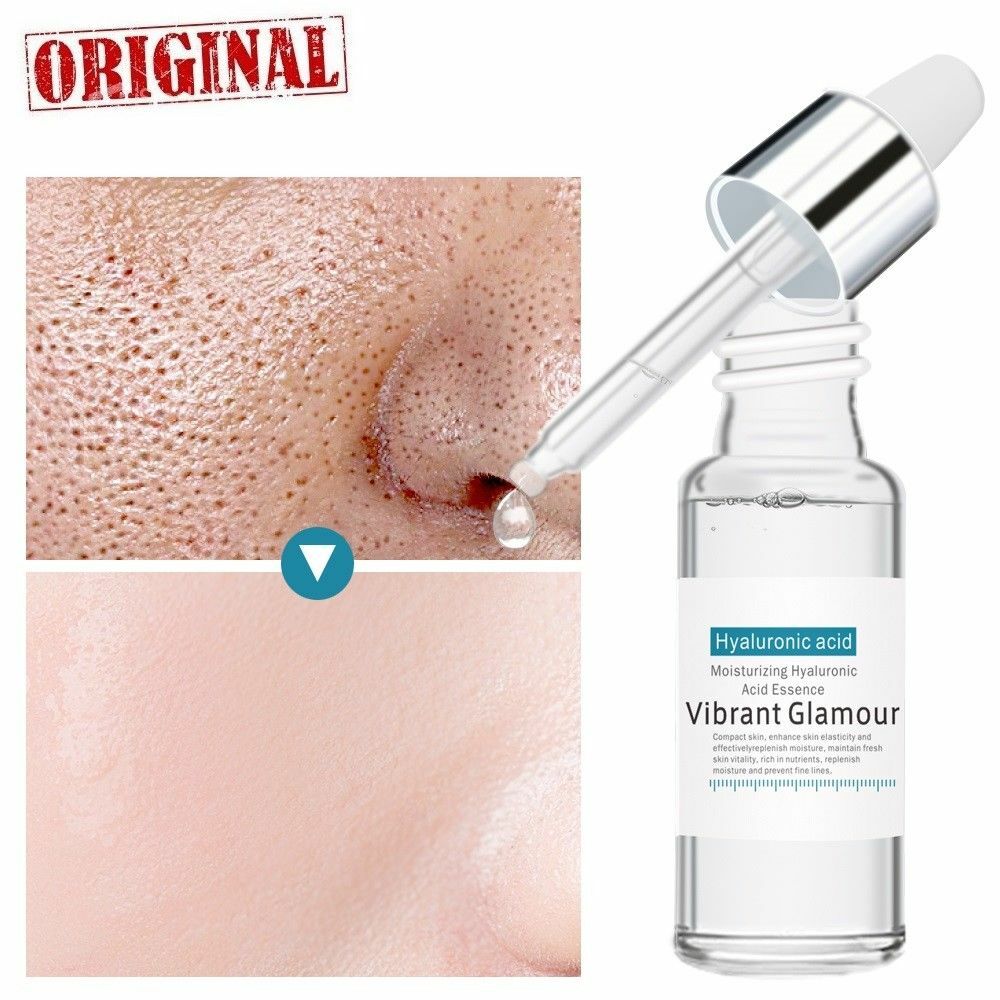 Main components:  
Water, butanediol, soybean amino acid, palmitoyl hexapeptide-12trehalose, malt oligosaccharide, sodium hyaluronate, paeonia suffruticosa root extract, potassium sorbate, hydoxybenzoate


Product Efficacy: 
Each drop of essence soothes, rejuvenates your kin and enhances your skin barriers, the product contains most effective moisturizing agent and helps to replenish the moisture of the skin and helps to moisture dry and rough skin, to rejuvenate, moisture and nourish and lift the skin while making it firm


Suggestion: 
Use a full course effect more apparent (3 box as a course)

Warning:
This product suitable for any skin. Allergic people use it carefully! Please use it on your hand back or ear back first, if it has no allergic after 5 min, you can use it.